Recommended Holistic Products
Interested in learning about Bioenergetic Testing and how it could potentially help you?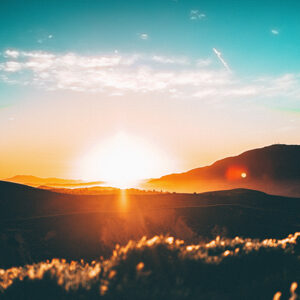 Food intolerances, nutrition, emotions, toxins, hormone imbalances, organs and other factors can all cause stress in the body. Bioenergetic testing is a way of discovering which stresses in your life are affecting you on a physical and emotional level.
How Does a Bioenergetic Test Work?
Our bodies' cells contain a huge reservoir of data. Almost everything we come into contact with on a daily basis is kept in our bodies' cells, including toxins, emotions, viruses, and stressors.
Our environment affects us more than we may realize, down to our very DNA. But luckily, we can learn about the state of our health and access the biological information by studying samples of our hair and saliva.
Your hair follicles are a reflection of your health up to six years in the past, as they grow from blood vessels that contain information about your bioenergetic patterns.  The hair can hold informational patterns about resonating toxins, nutrients, and cellular stress within the body that are unique to each individual.
Hair samples are often used in criminal investigations as forensic evidence to determine blood relatives and genetic disorders. However, the type of testing that bioenergetic tests look for is very different from this. Like hair, saliva glands give the body's chemical composition information.
Hormones, allergies, and infections can all be detected by saliva tests. The saliva, like hair, contains the patterns that may be used to detect sensitivities, pollutants, and hormones from a bioenergetic standpoint.
Hair and saliva tests offer a comprehensive overview of the body without being overly intrusive, making them one of the most popular bioenergetic testing methods.
The results of a bioenergetic test can show:
Endocrine system/hormonal imbalances

Sensitivity to environmental pollutants

Vitamin and mineral deficiencies

Gluten sensitivities

Stress experienced due to an overactive or underactive thyroid gland.

Energetic patterns of toxins, such as mold, bacteria, viruses, heavy metals, chemicals and parasites

and much more
Many individuals have benefited from bioenergetic testing in order to clarify and assist with their health issues. Some of these issues include:
Hair loss

Fatigue

'Brain fog' and difficulty concentrating

Gaining or losing weight

Leaky gut and other digestive issues

Seasonal & Environmental Allergies

and many more
In addition, it is completely safe to use on children at any age!
Take advantage of current COUPONS: 
Healthy369

: to save $20 off each scan kit 

Healthy3695

: to save $5 off each regimen order 

Healthy369sub

: to save $5 off each month of the subscription packages
To learn more about ordering your own personal bioenergetic kit and beginning your journey to total wellness, CLICK HERE. 
Ozone is a byproduct of the reaction between solar ultraviolet radiation and oxygen. Ozone is such a safe technology that it has numerous applications, including being used in operating rooms, the organic food industry, municipal water systems, and swimming pools. The wonderful thing about ozone is that it cleans your water and gets rid of any pathogens, leaving only pure oxygen as a byproduct.
What is PurO3 Activated Oxygen/Ozone?
PurO3 uses cutting-edge technology called a microfluidic platform fed with a top-of-the-line pure oxygen source. The most unique aspect of this technique is the pure form of ozone produced without the use of heat. PurO3's exceptional quality ozonated oil products are possible due to its unique method. PurO3 only uses certified organic ingredients, unless
PurO3 Ozonated Hemp Oil is a potent, medical grade hemp oil that is produced with pure oxygen. Hemp oil is full of omegas and, once mixed with ozone, creates a water-resistant mixture rich in oxygen. It is said to alleviate symptoms associated with acne, eczema and psoriasis.
Furthermore, this oil contains Vitamin E and Vitamin D. Some find that it can act as a natural sunscreen while others enjoy its anti-inflammatory benefits. Not only is it successful in helping with skin lesions and blotches, but it also doesn't clog pores.
PurO3 Ozonated Coconut Oil is a combination of coconut and ozone that creates an oxygen-rich skin emollient. This can help to improve the appearance of your skin and make it more beautiful. Coconut oil is non-toxic and hypoallergenic, with few if any negative side effects. It's ideal for sensitive skin because it's rich in natural oils. It's a wonderful moisturizer and emollient, and it contains no harmful chemicals or additives. It is simple to absorb and is thought to aid in the reduction of fine lines and wrinkles by neutralizing free radicals on the skin.
PurO3 Ozonated Jojoba Oil is a moisturizing cream that may be used to improve the radiance, suppleness, and beauty of your skin when combined with ozone. Because jojoba oil is easy to absorb, it can help regulate the natural oils in your skin, keeping your complexion balanced. Many bacteria and some fungus are deterred from reproducing by the anti-fungal and anti-bacterial properties of this oil. It helps hydrate and protect the skin's outer layer, which is naturally hypoallergenic.
PurO3 Ozonated Sunflower Oil gives you an oxygen-rich, comforting gel made of organic sunflower oil and ozone. This product contains large amounts of ozone. Sunflower oil is a versatile and popular ingredient in many cosmetics and medical products. It has moisturizing and calming properties, making it ideal for people with sensitive skin. It's a favorite among those who have problems with inflammation, acne, skin irritations, or redness.
PurO3's Ozonated Olive is a unique combination of organic, cold pressed, extra virgin olive oil and ozone. This provides you with a soothing salve that is rich in oxygen. Ozonated olive oil is used in a variety of applications all over the world. Nikola Tesla, a world-famous inventor, once sold ozonated olive oil. This product has been around for over 100 years now. It is globally known that this natural remedy helps with numerous skin problems; some veterinarians have started suggesting it for use on animals.
PurO3 Ozonated Avocado Oil is a wonderful skin care product. It absorbs easily and is oxygen-rich when infused with ozone, which may enhance the look, beauty, and suppleness of your skin. Using this oil may improve the appearance of minor skin irritations, dryness, fine lines, wrinkles, age spots and blemishes. Not only is this oil excellent for your skin, but it also contains high levels of Vitamin E, phytosterols and monounsaturated fats. It can be used on many different skin types without worry of an allergic reaction.
PurO3 Ozonated Castor Oil – While castor oil is already beneficial on its own, PurO3 Ozonated Castor Oil takes it to the next level. Organic castor oil was combined with high grade ozone to create a product that's even more effective with a variety of potential benefits, including antibacterial and antifungal properties. Castor oil is an amazing way to improve your skin elasticity, get rid of age spots and stretch marks, and overall achieve healthier looking skin. Unlike other products, this one won't dry out your skin. Instead, it leaves skin hydrated and refreshed. Also, people use it to apply to split ends and moisturize their hair.
Castor oil is commonly known for its ability to fight infection due to its antifungal, antiviral and antibacterial properties. Activated oxygen (ozone) also has the capability of destroying bacteria and viruses, making it a perfect pair with castor oil.
Enzymes are the fundamental building blocks of all living things since they perform more in the human body than any other nutrients taken together. US Enzymes uses plant and plant-derived enzymes only. Their products are 100% vegetarian and involve no animal-based ingredients whatsoever, as well as non-GMO and vegan. A recent study was conducted on a unique combination of digestive enzymes with minerals and herbal extracts called AstraZyme®. (You can read about it below.)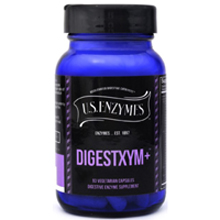 My Top 5 Favorite Products:
DIGESTXYM™
A combination of 23 whole spectrum, plant digestive enzymes that help to break down and absorb all major food groups more quickly.  Digestive enzymes are proteins that change the chemical structure of nutrients into something your digestive system can absorb. AstraZyme® is a protein-digesting and absorbing supplement that helps enzymes to do their jobs more effectively by assisting protein digestion and absorption of peptides and amino acids.
HCL-XYM™
The HCL-XYM blend is a unique combination of betaine hydrochloride and three powerful plant-based digestive enzymes: protease, amylase, and lipase. This natural formula also includes a base of trace minerals to further support optimal digestion.
There are many benefits to taking betaine hydrochloride (HCL) and digestive enzyme therapy with HCL-XYM, including:
Improved production of HCL in the body.

Relief from occasional gas, bloating, and indigestion.

Enhanced digestion and absorption of nutrients from food.

Establishment of a healthy pH level for optimal function of protein-digesting enzymes.

Helps the body absorb vitamin B12 from food sources.

Helps to maintain healthy levels of gut bacteria
CHLORA-XYM™
CHLORA-XYM is a combination of three organic vegan superfoods that also contain proteolytic enzymes and probiotics. This product was designed to make sure that your body absorbs as many proteins, vitamins, minerals, and micronutrients as possible.
The most nutrient-dense protein, vitamins, minerals, amino acids, and essential fatty acids come from organic green superfoods. Not only do they serve as a nutritious food source, but they also help cleanse and detoxify the body.
CLEANSXYM™
CLEANSXYM is a combination of oxygenated magnesium and enzymes that help break down protein, carbohydrates, and fiber. This makes it easier for your body to cleanse and eliminate waste from the lower intestinal tract.
Enzymes are integral to life and nothing would be able to function properly without them, including our bodies. Enzyme reactions work alongside co-factors to provide a steady power source that produces anti-aging and antioxidant effects.
FOCUS & CONCENTRATION
Suntheanine Veggie Capsules deliver 200 mg of clinically proven, award winning, and patented L-theanine per capsule. Unlike other stress-relievers that come with the side effect of drowsiness, taking Suntheanine has been shown to reduce stress while actually promoting focus and concentration. Suntheanine can also assist you get a good night's sleep. Suntheanine is a powerful supplement that even relieves the symptoms of PMS. It's also gluten-free, non-GMO, non-dairy, and vegetarian!
Ordering from usenzymes.com isn't available to the public, only to practitioners, so you need to follow the 5-steps below to initially gain access to the site, create an account and you can browse through all of their products and read about ingredients, certifications, testing, and manufacturing. 
INSTRUCTIONS:
Start here: https://usenzymes.com/account/register
Enter the one-time access code: USE777

Create an account by entering your name, email and desired password. Click Register.

Use the coupon code: YELENA10 at checkout for 10% off!
Premier Research Labs is the industry leader go-to source for high-quality nutritional products and super foods that are preservative-free and excipient-free.
PRLab has earned my trust and I have complete confidence in this company. The majority of supplements that I take are purchased from PRLab. This company has a range of amazing nutritional supplements, covering everything from multivitamins to specific vitamins and minerals for different issues and systems. They have supplements for adrenal health, digestive health, heart health, brain & memory health and so much more.
Only practitioners can buy from PRLab; ordering isn't open to the public. But instead of me ordering supplements for my customers, you may register below and browse through their products yourself. Make sure to take advantage of the coupon below with your first purchase.
Use this coupon for the first time purchase for 10% off: 10%_CE1D19_46