I absolutely love the holiday season. It is such a magnificent time! And the best part of the holidays for me is the pre-holiday time. The anticipation of upcoming holidays is magical. Decorated houses, streets and public places is like a breath of fresh air. Waking up of kind spirits and souls is remarkable and amazing.
A lot of people say that they don't like the winter very much. That it's too cold and 'nasty' outside. That winter is depressing. I would have to disagree. 🙂
A lot of times people are trying to find an excuse and a reason for feeling down. And they use weather, specifically cold weather, as an excuse for their depressed state. Oftentimes, I even heard people literally referring to winter as a depressing season.
I think that the winter season is magical. The only problem I have with winter when it gets hard to drive in the snow when there is black ice on the road and it's a matter of survival. This is the road condition that I am really uncomfortable with, as I am feeling that being safe is almost completely out of my control.
When it's snowing, but the roads are clean and the sun is out, I think it's absolutely magical. The snow sparkles with the combination of sun arrays reflecting in it, makes me feel like I'm in a fairy tale. 🙂 Besides this weather being gorgeous, in my opinion, the change of seasons is also healthy for us.
What makes everything feel so festive is holiday decorations. And for some people decorations being put up a day after Halloween is a bit too early. 🙂 But I personally don't mind it. In my opinion, with decorations, a lot of things come out of people, such as kindness, love, understanding, and forgiveness.
And of course, these feelings come out not for the fact that the decorations are up, but because it reminds them that the holiday season is here. People start smiling more, become friendlier to each other, and are willing to help each other more often.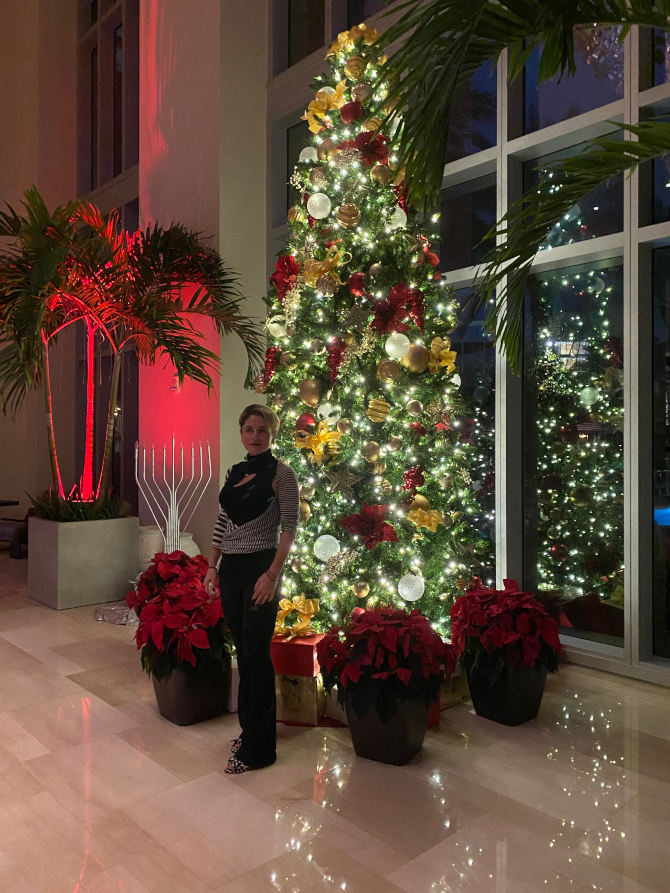 You can't go anywhere without hearing holiday music. 🙂 Increased traffic everywhere, as people are shopping for gifts. Just that on its own is an act of kindness, to do something nice for someone else. I am a strong believer that when people feel good, kind and loving they spread the positive energy to the world. And our planet becomes so much better because of this. This feeling of unity, togetherness, kindness, and love really benefits all of us.
It seems that after the holidays, a lot of people go back to the 'grey' state of mind. Love, care and kindness are no longer their primary drivers after the holidays are over. And instead of living, they get back to a surviving mode.
I can personally feel this drastic contrast couple of weeks after the holidays passed by. What if we have created 2 or 3 holiday seasons per year, since it's really better for people and good for the planet? 🙂 What do you think of that? Besides, it's good for the economy. Business is booming during the holidays. Need extra labor force, so unemployment should go down as well. Realistically speaking, it's not doable, but in my wishful thinking I would love to implement this. 🙂
Anyways, the magical season is here. And how are we going to spend it? One of the things on my "to do" list is to travel to Europe for the holidays. I definitely would love to visit the following countries during the Winter Holiday Season: Spain, France, Portugal, Italy, Finland, Iceland and a few more. 🙂 I would have to spread visiting these countries to a few years.
But since European vacation for this holiday season is out of the question, I need to come up with a different plan. 🙂
I am leaning towards spending a quiet time at home in a small circle of the immediate family this holiday season.
What are your plans for the holidays? Are you doing something exciting? Please share your plans.
But whatever you are up to, please get into the holiday spirit and spread your positive energy to the world and especially to people who desperately need it. Sometimes we don't even realize that our love and kindness can be someone else's lifeline. Spread it and save some people this holiday season!
I Wish You and Your Loved Ones Safe and Happy Holidays!!! May You Spend This Holiday Season with Love, Peace and Joy!!!