"New Year's Resolutions", a phrase we keep hearing left and right come the holiday time. Why do we want to create this list? Because we want to be responsible and trying to be our own friend to help ourselves to become better.
For the most part, all of us are creating a list for New Year's resolution. Some of us creating an official list, and some of us are creating a list verbally. Those who are more committed to change certain things about themselves – put it in writing. Those who are scared of commitment just saying it verbally.
So if you are really serious about changing a certain behavior in the New Year, I suggest to put it in writing. When you are writing something down, your chances of following through with your commitment are doubling up, if not tripling up.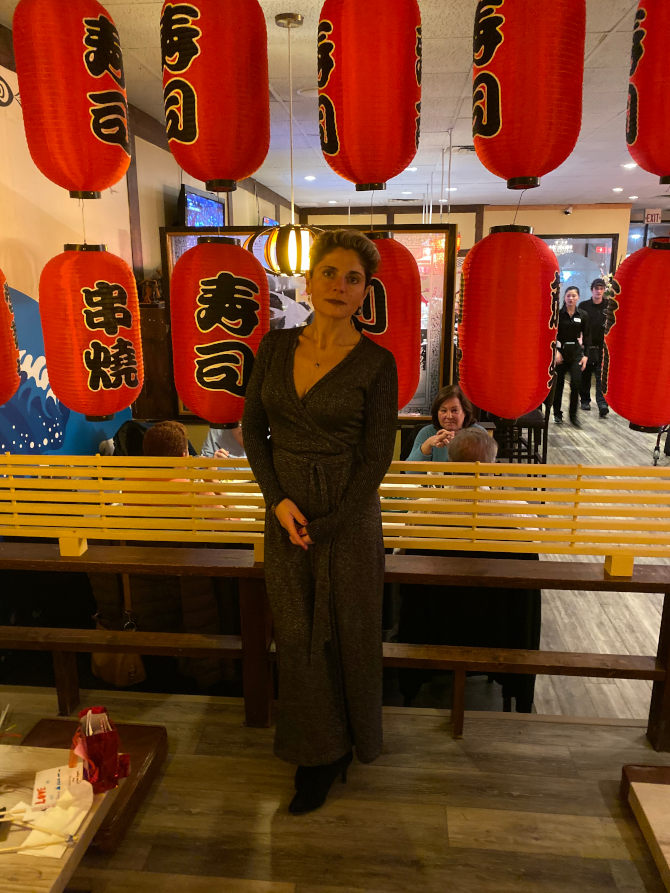 I guess it would be a good time to create my New Year's Resolutions list. Here it is:
Personal Growth – I would like to continue developing myself on a daily basis. Every day I have to learn something new. Year 2019 was a champion for my personal growth. I want 2020 jump ahead of 2019 with magnificent progress and results.
Positive Contribution – I want to positively contribute to this world. Specifically, I would like to concentrate on helping people, as well as spreading the positive energy and fun vibe to others. I want to continue this path and reach as many people as it will be possible for me in 2020.
Teach people about their resourcefulness – What most people don't realize is that they have everything within themselves to create the life they want. We have a tendency to think that we depend on some outside factors in order for us to change something in our lives. When in reality all we need is within us right now. I am planning to continue investing time into this and educate others on this topic.
Spend more quality time with my family: kids and husband – I need to figure out how to spend more time with my husband and kids with the current schedule and lifestyle that I have. I don't know exactly how yet, but I will be working on a plan. All I know at this moment that each one of my family members is craving a time with me on my own, as much as I am craving their time. So, we need to spend a family quality time together as well as separate time with each other individually.
Spend more quality time with my parents – The same thing here, I need to figure out a plan on how to spend more quality time with my parents. And what I have learned regarding spending time with my parents is that I can't have a real quality time when both of them are present. They do need me 100% to themselves to feel like they are getting my undivided attention. I have to set up a separate date with my mother, and then set up another one with my father. Need to think through the details and logistics.:)
Yoga – I always wanted to start practicing yoga. I do a couple of exercises that my father taught me when he was younger, but I want to start doing yoga classes in 2020. Whether I will find the time to go somewhere for actual classes or I will use the app to take the class, I will need to add it to my regular schedule.
Rest and relax more – This is something that is a must as well on my New Year's resolution. Even though I am able to juggle as many things as I juggle right now, one day I will burn out. I have to start planning the rest. May be pamper myself with something like regularly scheduled massages. I need to shift my mindset regarding rest, as I am thinking right now that I am wasting time when I am not doing something useful. I need to learn to just Be. As Tony Robbins said: "We are not Human Doers, we are Human Beings."
Go to Europe for a vacation – I want to go to Europe for a vacation. I keep saying how much I want to see the world and the countries I want to visit. And as the years are passing by, I still haven't seen that much. I want to have a lot of pleasant memories and stories that I can share and pass on to a younger generation when I am 120 years old, besides the memories of always working. 🙂
I just read over my list and can say that the biggest challenge would be to find time for all of the above. 🙂 But it is doable. The first thought I had after reading the list was: 'I wish there were 36 hours in a day instead of 24.' But my second thought was: 'If there were 36 hours in a day, you would still find a way to stay busy and would not have enough time for many of the things above.' This is so true.
We all get what we must have. The main thing I need to do is to shift my mindset for the items above as must haves. And I will make them all happen.
Did you create your New Year's resolution list yet? If not – start thinking, as this is a subject worth putting some thought into…
Interestingly enough, for some reason, we are waiting for New Year's to come to create a list of things that we need in our lives. Why wait? Why do we need some kind of trigger event to shift our lives to become happy and fulfilled? We are putting things off, buying ourselves time …
for what?
All we are doing is distancing and preventing ourselves from being happy.
What if one of our New Year's Resolutions was to not wait for a New Year to create a list of what needs to change in our lives?
Maybe we can commit to create a list once every quarter and follow through with this?
Is anyone up for a challenge with me? 🙂 Write to [email protected] if you are up for a challenge. And we will help each other to turn our lives around, become happy and fulfilled!!!